Choosing the right label for a special material may be difficult as it requires attention to many details like the environment where your product will likely be kept as well as the adhesives etc. If the product will be exposed to heat, refrigeration or moisture, the label choice shall be especially carefully done.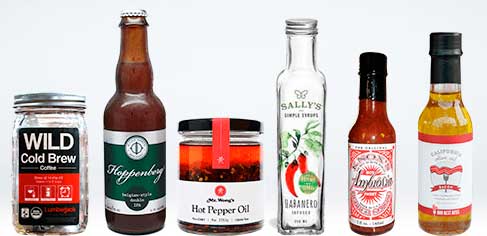 The Material
Of course, the adhesive properties of the label ensure that it will withstand different conditions without cracking, peeling or unsticking if you have correctly chosen a suitable enough material. As glass bottles are used in different spheres and conditions, you will most likely need a label that is:
Heat-resistant,
Oil- resistant,
Moisture-resistant,
High Acid resistant,
UV resistant.
As you might have noticed, such production brings a lot of challenges. One of the best solutions for them can be lamination and coating. They are suitable for glass bottle label as they just provide an extra layer of protection without scarifying the branding and graphics.
Another solution can be the usage of synthetic materials which are especially effective if you are a producer of essential oil or cosmetics. Choosing a simple technique will make the labels peel easily off thus making your product look cheap. So, laminated labels or synthetic materials will help you prevent the possible damage of your product label.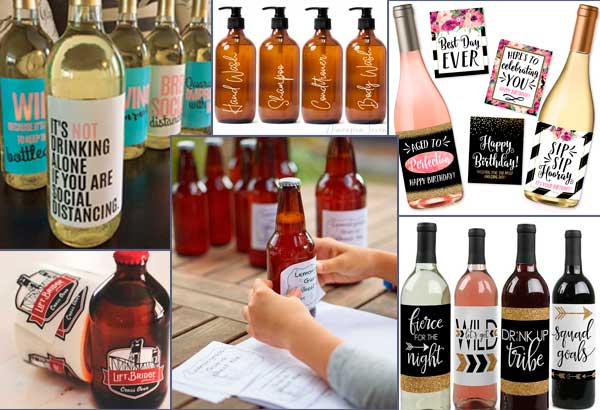 Let's throw a look at the best materials depending on the product type.
If you produce:
Beer- paper and vinyl with the option to add a matte finish will perform well here because you need to have moisture-resistant labels.
Wine- If you are a wine producer, it is important to take into consideration whether you produce white or red wine as white wines tend to be kept in refrigerators or in ice-buckets more. Satin cloth labels can be a great choice for wine bottles.
The adhesive
There are three main types of adhesives that work well on a glass surface
Rubber-based adhesives- this type of the adhesives is most frequently used in case of intending to use the product in moist or refrigerated conditions. If applied correctly, they stick perfectly on a glass surface.
Acrylic-based adhesives- one of the most commonly used types which allows an easy removal of the label later on. Anyways, when choosing to work with acrylic labels, it's important no make sure that all the parts are glued evenly and to avoid bubble creation.
Hot melt adhesives- this type of adhesives is being heat-treated before the application and require adapted equipment.