Self-adhesive labels (Also known as pressure-sensitive labels and promotional stickers) are widely used for different kind of products and can be attached on a wide variety of materials, including glass. But what are self-adhesive labels, and how do different types of product designs help to boost the performance based on the industry and environment that they are intended for use in?
In case of labeling wine, beer or any other product that has been bottled in a glass, self-adhesive labels are a great go.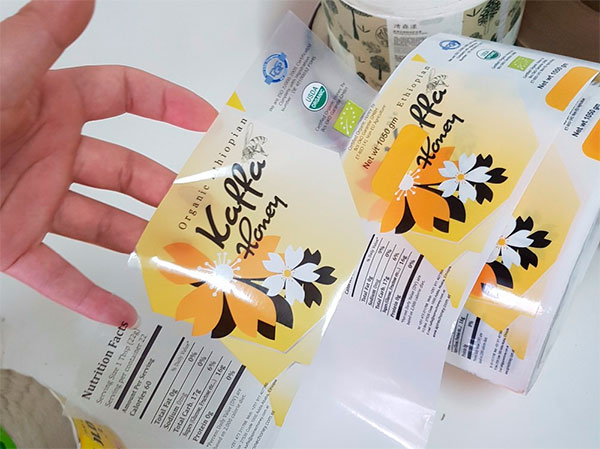 Let's see what the advantages of self-adhesive labels that make them a great match for glass bottles are.
• Self-Adhesive Labels Save Time (And Energy)
• They Are Durable
• These Labels Are Cost-Effective
• Self-Adhesive Labels Are Versatile In Design
1. Self-Adhesive Labels Save Time (And Energy)
When using this kind of labels, there is no need to apply the glue on every single label. That is how you save a lot of time and energy. What you need to do is to simply peel it from its protective backing and apply the label on the bottle. Additionally, they are fast and easy to apply. The application process does not involve a lot of complex processes and is easily used both for manual and automatic labeling. As a result, you will have a higher speed and better quality of labeling process.
2. They Are Durable
Self-adhesive labels give us a chance not to worry about the nice look of your product they are more long-lasting than many other varieties of labels. They neither rip nor detach easily.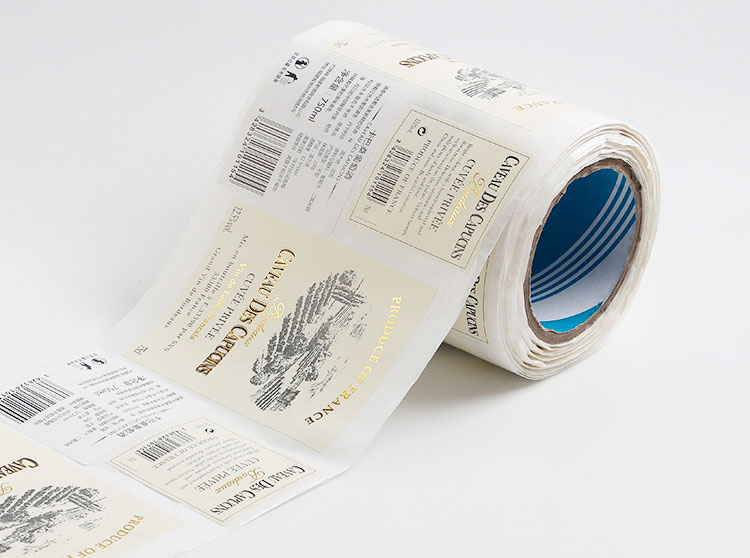 3. They Are Cost-Effective
The factors mentioned below make self-adhesive labels affordable.
No glue wastage: The labels come with glue on so there is no need to do it manually and probably lose some amount in vain.
No material wastage: They come with a precise cut.
Easy transportation: They come in rolls or sheets, depending on your particular application. Rolls and sheets are compact form-factors which makes them easier to be transported avoiding bulk transportation.
4. Self-Adhesive labels Are Flexible And Versatile
Self- Adhesive labels give the designers a chance for various materials and finishes, such as UV coating, hot foil, aroma, varnish, silk-screen, and much more, to complement your glass design, color, and use.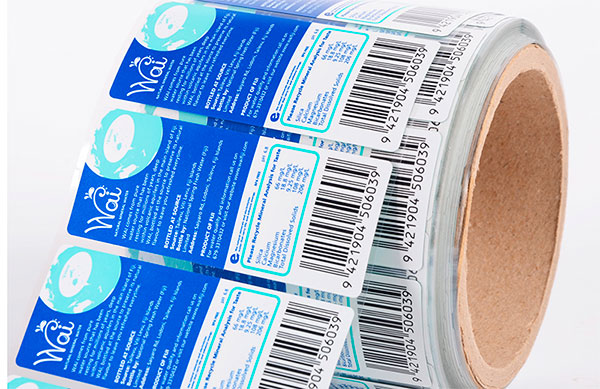 Which colors can I use on my labels?
We can have self-adhesive labels printed with just about any color. All the way from one single color to a four color (CMYK) process with a number of Pantone Spot Colors. It is also possible to print metallic colors, simulate metallic colors and foil stamp metallic colors – perfect for premium product labels.
To wrap up
Self-adhesive labels are everywhere. What makes their usage so popular is their affordability and time saving characteristics. Businessmen like to have works done fast and self-adhesive labels are great solution to this.