Your beer label matters a lot for the brand identity, product introduction and the promotion of sales. That fact is well known by the manufacturers who represent larger breweries. They make every effort to be the best in the sphere and be easily captured by the costumers.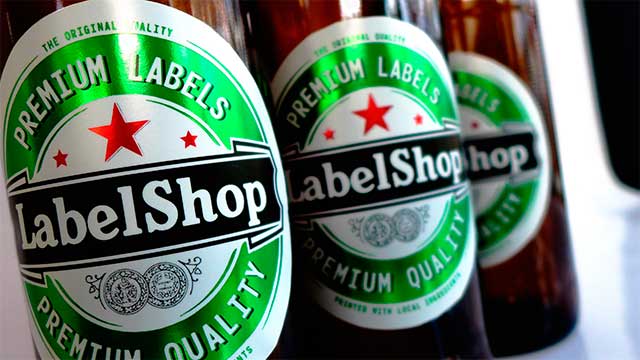 Anyways, setting up a new business may bring a lot of difficulties such as being unsure about the type of logo u may need. In this case, discussions with an expert will be a great choice to make. One of the main questions may be whether you have already targeted your audience and if you have already started to work on that direction. It is totally fine for new business owners to have difficulties in this stage. They may frequently need to make some changes connected with the packaging, size, design etc.
In this stage, you decide what your product is going to look like and whether it is attractive enough for your target audience. Now let's take a deep look on label printing types which you must know whether you are a craft brewery or homebrewer. Each of them has its advantage depending on how likely it is that the label design may change, how many of them you need and how you want them applied.
Label shapes and bottles
You always want your product to look professional. Of course, depending on the type of the container that you choose for your product, the shape of the label or the sticker also changes.
You can choose between different types of labels for your product such as cut-to-size or roll shapes. For individually cut rectangular or square labels, cut-to-size printing is recommended. Roll beer bottle labels are commonly used when the manufacturer is planning on having a manual application. So, let's look at some of the most widespread types.
Beer bottles labels – If this is the kind of container you have made up your mind to have, you can choose between the following types of labels: bottle neck, wrap around label, two little labels for back and front, one medium label.
Beer Can labels – Before going to the shape of a beer can label, remember that matte labels look best on cans. Custom labels are a great decision in this case you are planning to produce some limited-edition products or a small amount of an exact recipe.
Beer Growler labels – These are easy options for your customers to enjoy your beer at home. In this case, you can choose both wrap-around label as well as one single label on the front size.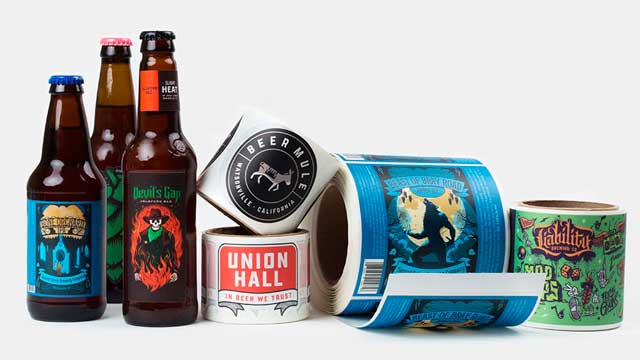 The cost
The price of the label preparation depends on the organization method you choose. You can have it printed at home as well as have full-time or online vendors help you.
If you choose to work with a printing vendor, feel free to have open conversations. The vendor will most probably make you stick to a fixed number of labels or, at least, commit to a minimum amount. A lot of factors, of course, are important when setting the price so ask the vendor about the price flexibility depending on the paper, design fees, paint fees and other aspects.
Meanwhile, home-printing is beneficial for those who own a small brewery. Any desktop ink-jet printer will do here in case of choosing the right paper type. If you have already got a printer, the main expenses will be connected with the paint and paper only. Of course, don't forget that you are going to do that alone so take into consideration the amount of time you will spend on it.
Obviously, the label is the first thing that catches attention and brings the customers to your side. The more professional and creative it looks the more sales you will have so, the more income and success. Of course, it doesn't mean that you shall spend on the label as much as you spend on the brew but you do have to show off the quality of it.